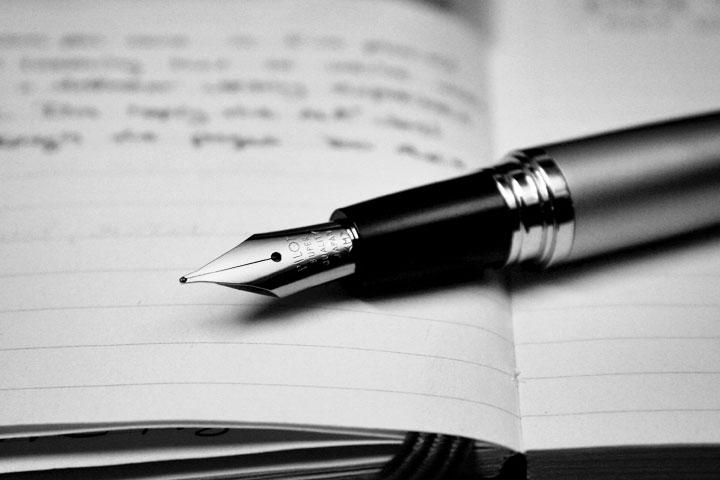 Every once in awhile, I'll get a hankering for some odd object. This month, it was a fountain pen.
I'm not gonna lie to you. This pen was $30. I asked a lot of my friends what was the most money they'd pay for a pen. The average price comes out to about $9.
The thing is, $30 is on the lower end for a real fountain pen. Apparently, some folks are comfortable paying well over $100 for a fountain pen. I believe the notion is that a good fountain pen will last for generations, and can become an heirloom as well as a useful, everyday tool.
The pen I got is the Namiki (Pilot's Japan branch) Knight. And yes, I've already learned that if you touch the nib (tip) with your finger, your finger will soon be covered with ink.
The pen does have a cap, so I can carry it in my pocket. The ink is not supposed to leak unless something is touching the nib, but I carry it upright just as added support.
Today, I also started moving into my new office. Here's to one last look at my current office:

Cometh Forth from Thou Fountain