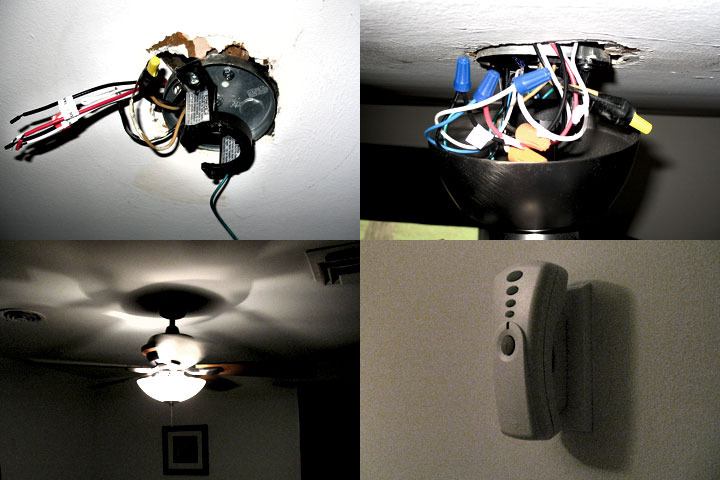 My biggest accomplishment today was installing the ceiling fan remote that Traci's parents got us for Christmas.
You see, our ceiling fan is the only source of light in our bedroom. So, once we get in bed and finish reading, one of us has to sit up and turn off the ceiling fan. This is incredibly inconvenient.
If I'm working on my laptop then Traci turns off the light, which always unplugs my laptop's power adapter and makes me gripe. If I don't have my laptop, then I'm the one having to do all the work, which also makes me gripe.
So, our problems are solved with the advent of this handy little remote. I had to completely take down the ceiling fan and the mount housing, then I had to put the remote's receiver up in the ceiling and then reattach the wiring.
It was actually pretty easy and had everything done in less than an hour. And as a result, I have nothing more to gripe about at all…ever.