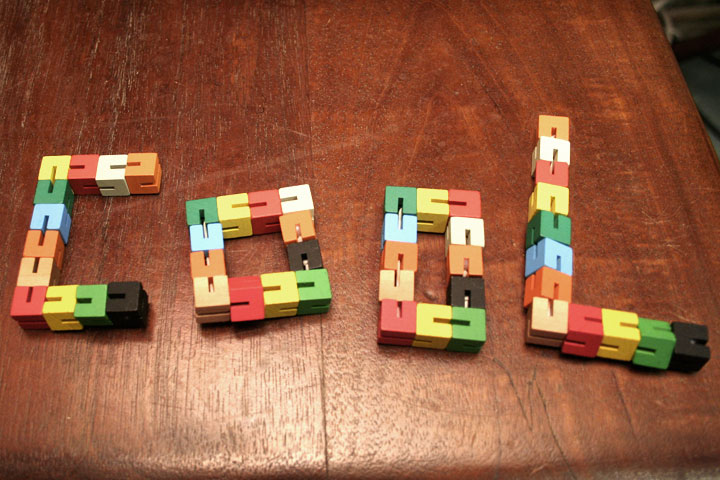 I stopped by my local Cracker Barrel last night to pick up my fried chicken salad and while I was waiting I saw a bin of these cool little toys on the counter.
"It's called a fidget", the husky old lady behind the counter told me as I start playing with it.
"How much are you selling them for," I replied, expecting $3.99 or something like that; obviously overpriced for a toy of this caliber.
"99 cents."
So, now I get to show off my brand new $.99 fidget. And yes, I only got one. Only through the magic of digital editing was I able to achieve fidget-clones.