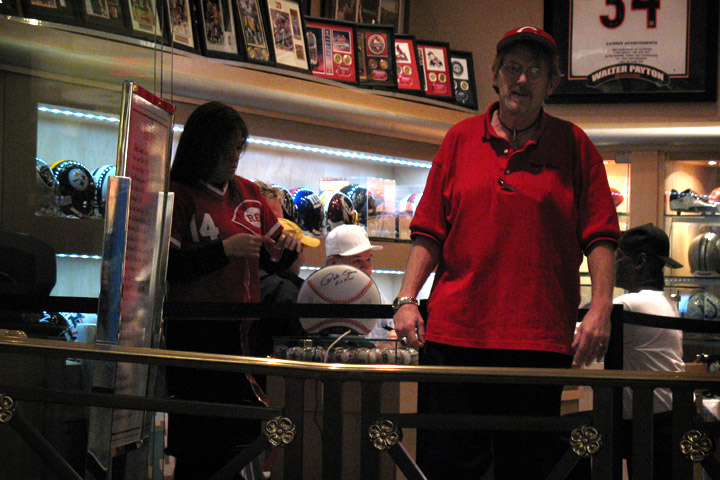 Today we went to check out the Caesar's Palace and New York, New York. As we walked through the forum shops of Caesar's, we passed a sports shop where a few of the workers were standing outside, practically begging us to come in and get our picture taken with the baseball legend and have him sign a baseball for us. It was hard not to get wrapped up in the excitement when there was literally no one in line to see him.
We walked on to see the world's first circular escalator, but on our way back by I decided to snap a quick picture of Pete. In case you can't tell, he's behind the big baseball. The big guy up front saw me stop for a few seconds to try and take a picture. He tried to block the shot and coax us inside the shop, but we just kept on a'walkin'.
That's right, we're such rebels.