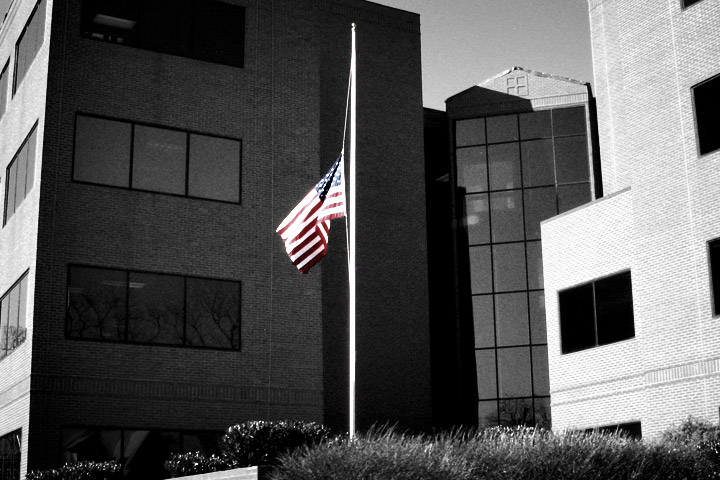 Bush has declared today as the National Day of Mourning for former President Gerald Ford.
I really need to study up on my Presidents, because I honestly couldn't tell you when Ford served. Maybe I'll make that one of my resolutions for the year, but don't count on it.
This picture comes only days after I tell my friends how much I hate black and white pictures with only one element in color. I just thought it was fitting for this picture.